History
English furniture and accessories from the William & Mary through Regency periods, 18th-century Chinese Export and English porcelain, and 19th-century sporting art.
Founded in 1965, Hyde Park Antiques, Ltd. offers both the experienced collector and the avid novice the opportunity to view the most extensive inventory of fine English furniture in North America. Our large and impressive collection spans the most interesting eras of British design: early Queen Anne walnut furniture, exemplary pieces from the Ages of Mahogany and Satinwood, and museum-quality furnishings of the Regency period. Complementing this fine furniture, Hyde Park Antiques also offers a wide selection of Chinese Export porcelain and English ceramics, as well as a varied collection of paintings which include sporting and marine art, landscapes and still-lifes.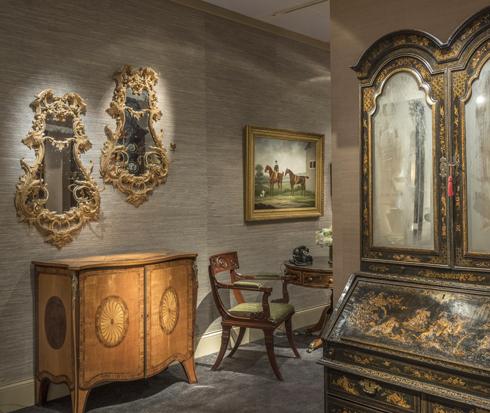 Art Fairs & Shows
The Winter Show
January 19—28, 2024
Park Avenue Armory
643 Park Avenue, New York, NY 10065
Preview party January 18th (see website for details)
The Winter Show is the most prestigious antiques and art show in America, featuring the "best of the best" from antiquities through the present day. Held at the historic Park Avenue Armory in New York City, the Winter Show provides curators, established collectors, dealers, design professionals and first-time buyers with opportunities to view and purchase exceptional pieces showcased by over 70 world class exhibitors.
From ancient Roman glass through mid-century Modern, every object exhibited at the Winter Show is vetted for authenticity, date, and condition by a committee of 160 experts from the United States and Europe. The strict vetting regulations and the vettors' expertise ensure that buyers can purchase with confidence.
The Winter Show is an annual benefit for East Side House Settlement, a community resource in the South Bronx. East Side House's programs focus on education and technology as gateways out of poverty and as the keys to economic opportunity. All revenues from the show's general admissions and the net proceeds from the preview parties and other events go East Side House and contribute substantially to its private philanthropic budget.
The Gallery at 200 Lex
Visit our quarterly installations at the New York Design Center. The tenth floor of this historic building offers an eclectic mix of over 50 world class art and antiques dealers across 33,000 square feet.
New York Design Center
200 Lexington Avenue
10th Floor
New York City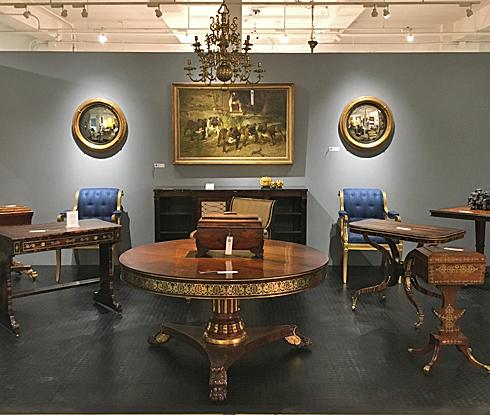 Art & Antique Dealers League of America, Inc.

The Art and Antique Dealers League of America, Inc. is the oldest and principal antiques and fine arts organization in America. As a nonprofit membership organization, it is devoted exclusively to the best interests of dealers and buyers of antiques and works of art, and to the encouragement of educational and cultural activities in the Arts generally. Each dealer member must be well-established, with art objects of the highest quality. Each member subscribes to and strictly observes the League's code of ethics.